Veterans are finding their higher education and professional goals within reach through UChicago. 
Dissatisfied that fewer than one percent of veterans who pursue a college education attend highly selective institutions, the College in 2018 established the UChicago Veteran Scholars initiative, a comprehensive program that provides customized admissions, pre-orientation, advising, housing and resources to welcome and support the success of veterans. Today, 55 student veterans have enrolled for the 2021-22 academic year, a nearly four-fold increase from the 14 who enrolled in 2019, and their third- and fourth-year peers are thriving on their paths to graduation. 
In addition to helping to close a civil-military gap that extends into higher education, UChicago's initiative is setting a new standard for supporting student veterans. In September, UChicago was named the nation's best college for veterans by U.S. News & World Report. Assessed based on enrollment of and benefits for veterans and active-duty service members, the recognition reflects the rapid success of new programming in ensuring veterans consider UChicago and thrive as a member of the College community.
"Furthering the success of student veterans is an important component of UChicago's commitment to enhancing access for higher education," said Jim Nondorf, vice president for enrollment and student advancement and dean of College admissions and financial aid. "Through the UChicago Veteran Scholars program, the College is admitting and immersing student veterans with the culture and support they need to succeed. We are delighted UChicago is considered a college of choice for these scholars."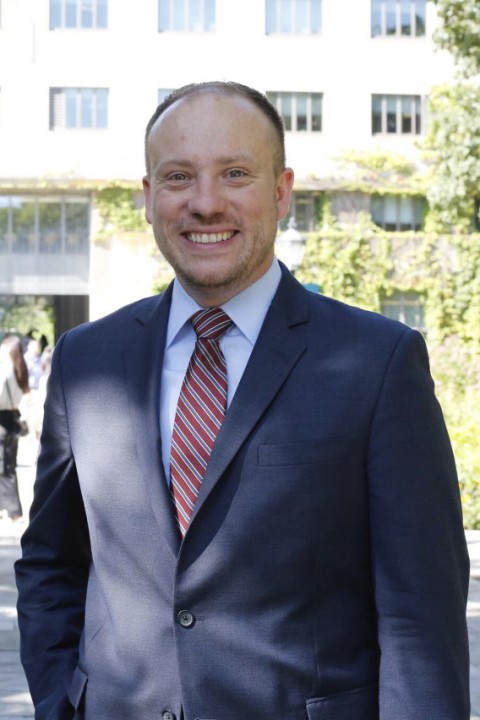 The program is led by Beau Butts, the director of veterans initiatives, programs and services at the University, where he manages what he calls a "one-stop-shop" for UChicago's student veteran and ROTC population. 
Butts joined the University in December 2018. Having served for nine years as an active duty officer in the U.S. Army, he understands the challenges that veterans can face as they acclimate to life as students, and the value of longitudinal support through their time on campus. He saw a need across higher education to enhance meaningful and truly impactful programming for student veterans. 
By establishing relationships with student support offices across campus, he organized an infrastructure prepared to welcome cohorts of Veteran Scholars, grounded in a strategic vision: closing the civil-military gap. Now that the program is up and running, Butts not only serves as an academic adviser for all of these students, but also ensures they are connected to professional development, social programming, housing services and anything else they need. 
"It became apparent as we did this work that we should focus on removing certain anxieties and stressors that would prevent these students from having the full UChicago experience," Butts said. "When I was in the Army, taking care of and supporting service members and their families while accomplishing the mission was my job. When you apply that to any field it rings true: if you seek to support others, and create and accomplish a mission, you can't go wrong."
The student veterans community has grown exponentially thanks to Butts' efforts and the University's full support.
"These Veteran Scholars are beyond incredible," Butts said. "They come with extraordinary backgrounds, vision and ambition, along with humility and excitement to engage. The program wouldn't be a success without them. We could build something that looks great, but a house with no people in it is not a home."
Below, hear from students in each of the first three cohorts of Veteran Scholars on their experiences in the program, and how they have benefited from it. Then, hear from faculty members who have given their time to help prepare these students for the rigors of UChicago. 
Students
Kaedy Puckett, a third-year student majoring in comparative human development, is from Huntsville, Alabama and enlisted in the Navy. She graduated second in her class from a 64-week intense course in Arabic at the Defense Language Institute and completed three tours of duty in the Mediterranean and in Afghanistan as an airborne cryptologic technician Arabic linguist before serving as a Navy military training instructor.
Breanna Maestas, a second-year student considering majoring in sociology, was raised in Denver, Colorado and enlisted in the Air Force, where she served as an operations intelligence apprentice and mission intelligence coordinator for 10 years. She was assigned to A.F. Special Operations Command with two deployments to Afghanistan in support of special operations intelligence, surveillance, and reconnaissance collection.
Simon Joseph, a first-year student in the College planning to study clinical psychology or a neuroscience variation, grew up in Tomah, Wisconsin, and enlisted in the Marines as a radio operator. He was stationed at Camp Pendleton, California, for four years, and was deployed with a special purpose group tasked with securing the embassy in Baghdad, Iraq and responding to missile strikes.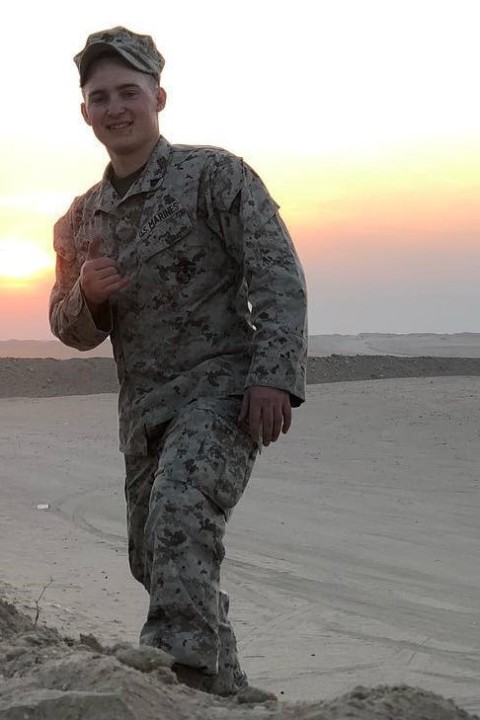 What drew you to UChicago?
Puckett: I found a news article online where Dean Nondorf was announcing that UChicago was inviting military veterans to apply. I would never have dreamed of applying to such a prestigious and rigorous school had I not stumbled across that article. I decided then and there that I was going to apply, and I was offered admission. 
Maestas: I first visited Chicago in 2019, instantly fell in love with the city and decided I'd try to attend school here. Within maybe six weeks of applying, Beau Butts reached out to me and explained how UChicago has really been stepping up veteran support services and programs. From that point on, I was sold on it as a whole.
Joseph: Education has always been really important to me and something I've identified as essential for living a good life. One of my advisers in a program called Service to School, which helps veterans or transitioning military members apply to colleges, said UChicago had a really great veterans program. I looked into it, and I got in.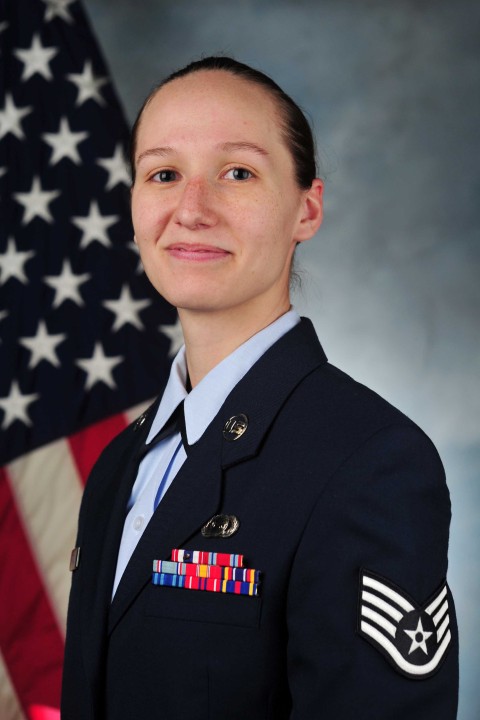 How did the University support you in the early stages of your transition?
Puckett: From Day 1, Dean Nondorf, his admissions team, and Beau Butts, were hands-on with the veterans in the first cohort of undergraduate military veterans at the University. Beau has been an exceptional resource, whether it be as a mentor, advisor or champion, and he has even assisted me in finding unique and challenging professional internship opportunities. 
Joseph: UChicago does such a great job of taking care of veterans. Beau Butts was contacting me while I was still in the military and making sure that my transition was taken care of, that I had a place to stay once I came here, and also that I was prepared for the academic year. The program has exceeded all my expectations.
Joseph and Puckett took part in UChicago's Warrior Scholar Project, a two-week college-preparatory academic boot camp for enlisted veterans and transitioning service members facilitated by faculty. Maestas and Joseph took part in the Veteran Scholars Transition Program, a UChicago-specific pre-orientation program for incoming Veteran Scholars that offers academic preparation and career development, and connects students to Veterans Affairs services.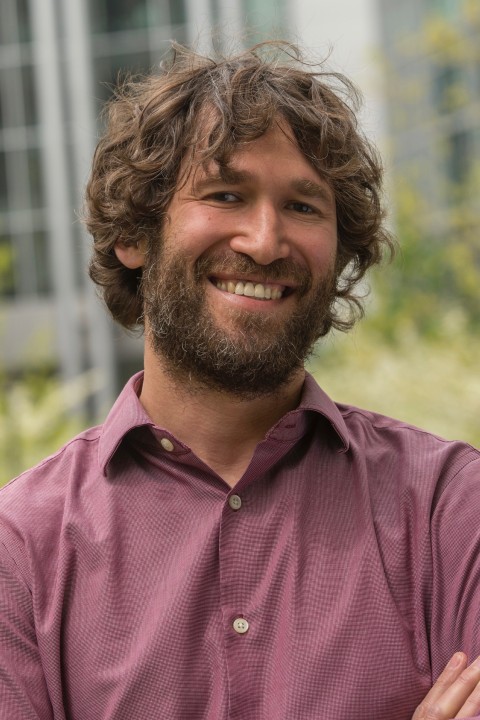 What are some challenges of transitioning to an academic environment, and how did the programs you took part in help you overcome them?
Joseph: I think it's a matter of reframing your identity. For so long, you thought of yourself as a service member, and that's the community you belong to. Academia is just such a different culture from where we veterans came from. From different ideologies to even the vernacular used, it's very important to get acclimated if you want to be successful.
During the WSP, we spoke with veterans who have been in our shoes and been through that challenge, and it was really awesome to hear their stories, and how they were able to achieve academic success after the transition. They know the level of academic rigor at UChicago, and were able to prepare us for the school year.   
Maestas: I was a little bit nervous just because I'd been out of school for almost 10 years. I didn't know if I knew how to study, or write academic papers that weren't just in military jargon.
But the program really helped ease a lot of these stressors and get me in the right mindset to restart my academic career. I definitely got a lot out of it, though it was challenging for sure. If I had not done the math and the discourse and the critical reading training that we did in that program, I would not have been as successful as I was in my first quarter last year. 
What makes UChicago's veterans services so effective? 
Joseph: We all feel so lucky to have the resources that we are provided at the University of Chicago. I always tell my buddies who are still on active duty to take advantage of the GI Bill, and look for schools that are going to help you use (the benefits you earned to their fullest potential. And for me, that place is clearly UChicago.
Puckett: UChicago actively seeks feedback from the veterans on and off campus in asking them what they want and need, and then makes those things accessible — for instance, my cohort's feedback led to the creation of the transition program, extra tutoring services and additional career resources and programming. I enjoy sharing my story and encouraging other vets to apply because UChicago has made me feel supported, encouraged, and celebrated, but not coddled.
Faculty
Leila Brammer is the director of the Parrhesia Program for Public Discourse at UChicago. She taught in the Veteran Scholars Transition Program. 
Daniel Holz is a professor in the Enrico Fermi Institute, the department of physics, the departments of astronomy and astrophysics, and the Kavli Institute for Cosmological Physics. He co-taught the STEM Week portion of this year's Warrior Scholar Project.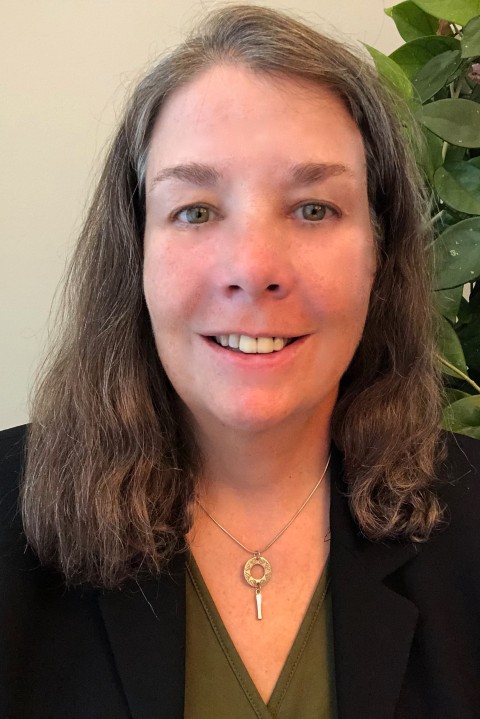 How did you get involved with the transition or Warrior Scholar Project programs?
Brammer: I have been teaching a 3-week pre-college in effective communication that serves as an introduction to academic work for pre-college students. Beau felt it could help student veterans with the speaking and discourse part of the academic transition.
Holz: I've always had an interest in the societal impact of science, and part of that is making sure that science is accessible to everyone. I was really interested in teaching people who can appreciate the beauty of the world, but also an awareness that there's lots of work to be done to make the world a better place, and a safer place for all of us. For those reasons, a colleague who teaches at the Yale WSP program recommended I get involved. 
How do you approach teaching in these programs, and what was the experience like for you?
Brammer: Our job is orientating these bright students to this particular UChicago academic environment, and how to read and discuss and write about complex ideas as is required here. It's teaching how to do academic reading strategically. But I help them reframe and get them inside the text so that when they're reading it, they have a better capacity for understanding the text and how it functions to create meaning.
Holz: They're so capable, focused and directed, and really earnestly doing the work, which is not easy material. I just tried to make myself completely available for them, because these are students that really want to be there and want to learn. 
What are some of the challenges that you saw them facing and watched them overcome? 
Holz: Generally, it's important that students feel comfortable enough to interrupt and ask a question if I'm saying something that doesn't make sense to them. But I think that was not a natural inclination for these students because of their training and discipline. That was something we worked on and improved over time as they got more acclimated to the classroom setting. By the end, everyone was on board and interacting freely. 
What value does programming like this add to the experiences of Veteran Scholars?
Brammer: It is first and foremost a transition back to an unfamiliar setting, but it has an added benefit of creating a cohort group, which provides support and a place to process their collective experience.
Another big part of that transition is connecting them to external and internal resources they can use for as long as they are here. And then Beau continues as their academic advisor. It's important to honor the fact that their lives are somewhat different, but still really immerse them in all the College has to offer.
What do Veteran Scholars bring to the campus community? 
Holz: It's extraordinarily valuable to have different voices and different opinions and different backgrounds in the classroom. They're also very capable, and set a very high bar in a way that I think can serve as an example for other students. Veteran Scholars can learn from other students, too, so I think everyone benefits from them being here.
Brammer: Veteran Scholars bring a new and a deeper perspective and thinking to classroom discussions. They have insights that they offer in the classroom that are incredibly valuable, and them being here on campus is such a major addition to the great work that students do here.