Room Types:

Single and Double Suites

Dining Hall:

Bartlett Dining Commons

Built:

2001
Max Palevsky East, Central, and West are connected by a common basement and have one central mailroom. Residents dine in Bartlett Dining Commons, which is just south of Max Palevsky East. All houses are co-ed, except Hoover, which has single-sex floors. The Hall houses eight vibrant communities each with their own complement of Resident Heads and Resident Assistants, charged with community building and one Resident Dean couple who act as intellectual stewards for the residents.
Assistant Director of Residence Life: Alandis Phillips
Assistant Director of Operations: Mazurie Wright
Resident Deans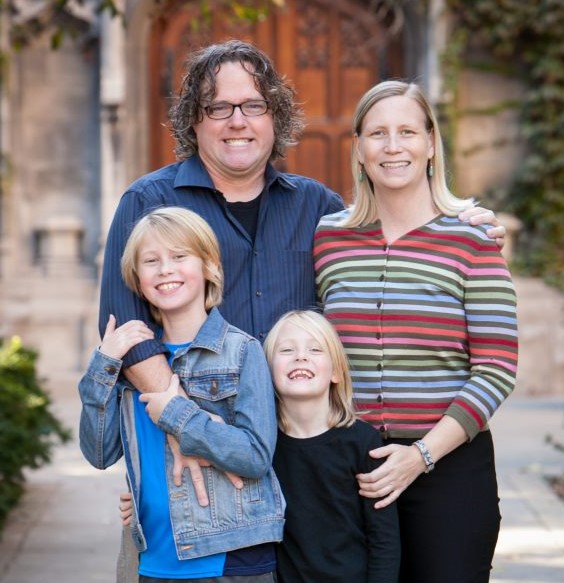 Jason and Suzanne Riggle have served as Resident Deans of Max Palevsky Residential Commons since the Autumn 2014.
Their approach to student engagement is to combine the resources of the city with the intellectual resources of the campus in order to add to the atmosphere of learning and exploring in the Residence Halls.
Jason received his BA in Linguistics and Psychology, as well as an MA in Linguistics, from University of California, Santa Cruz and earned his Ph.D. in Linguistics from University of California, Los Angeles. He is an associate professor in Linguistics and Director of the Chicago Language Modeling Laboratory at the University of Chicago. Suzanne studied at Kenyon College for three years before receiving her BA in History from the University of Evansville and an MA in Linguistics from the University of Iowa. Additionally, she has done further graduate work at University of California, Santa Cruz. Suzanne is currently the Associate Dean for Finance and Administration for the Divinity School.
House Communities
East
Central
West